NEW!  Junior Baby Point Historian Adventure
Welcome to the Junior Baby Point Historian Adventure!  The Baby Point community site is not only important to the history of Toronto but also to the entire history of Canada.  The Adventure is an hour-long scavenger hunt you can do with your family to help bring the history of the community to life.  Please follow the following steps:
Obtain an Adventure Map by contacting Matt Simpson at mattsimpson79@hotmail.com or by downloading the first image below and printing.
​Search for the markers, like the second image below, near the historical plaques marked with stars on the map.  Markers are all within ​20 – 30 feet of the plaques but are hidden, so keep your eyes peeled.  ​We recommend shoes and socks as some markers are in wooded areas.  Please beware of poison ivy and poison oak.
Use the QR code with your smartphone to link to the relevant portion of the Baby Point Heritage Foundation website and answer the trivia question on the back of the card.
Use the punch shown on the third image below on the back of the marker to punch your map,
Drop your completed map in the mailbox at 1 Baby Point Crescent along with your e-mail address to claim your prize!
Have fun!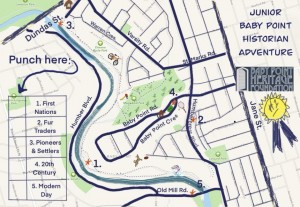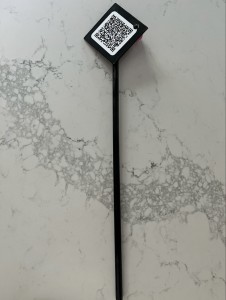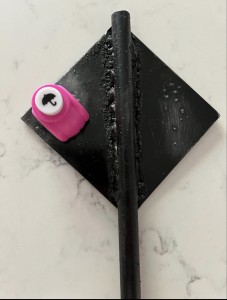 (Above: Image 1, Map; Image 2, Marker with QR Code; Image 3, Hole Punch to punch your map; Image 4, Questions)
Please click on images above to expand and print.